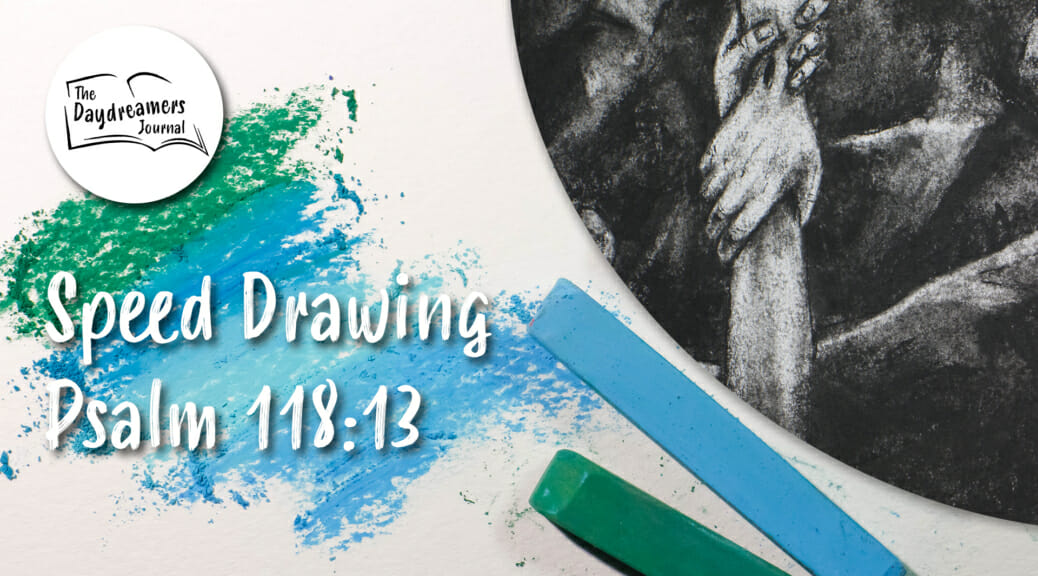 Getting Pushed Around
Getting Pushed Around
Psalm 118:13
Ever feel like you are getting pushed around so much you may just fall or have a break down? Maybe it is a stressful circumstance in your life, a relationship, a job situation, a medical diagnosis, or a temptation of some kind. There are many things to stress us out in a single day where we get pushed to the point of breaking. But it is at the breaking point that we can choose to fall apart or cry out for help. I can't help loving this Psalm it says: "You pushed me violently, that I may fall, but the LORD helped me."
Things in life push us, sometimes violently, but God is there to catch us. He is willing to help us over and over again. God has been teaching me lately about His faithfulness. Again and again God reminds me that He is faithful, good, longsuffering, kind, and abounding in mercy. I so easily forget this. I tend to find myself striving to be all that I think God wants me to be. Do more of this. Do less of that. Speak with more love. Pray more. Worry less. Stop doubting. Have more faith. Focus more on others. Focus less on yourself. This list goes on and on.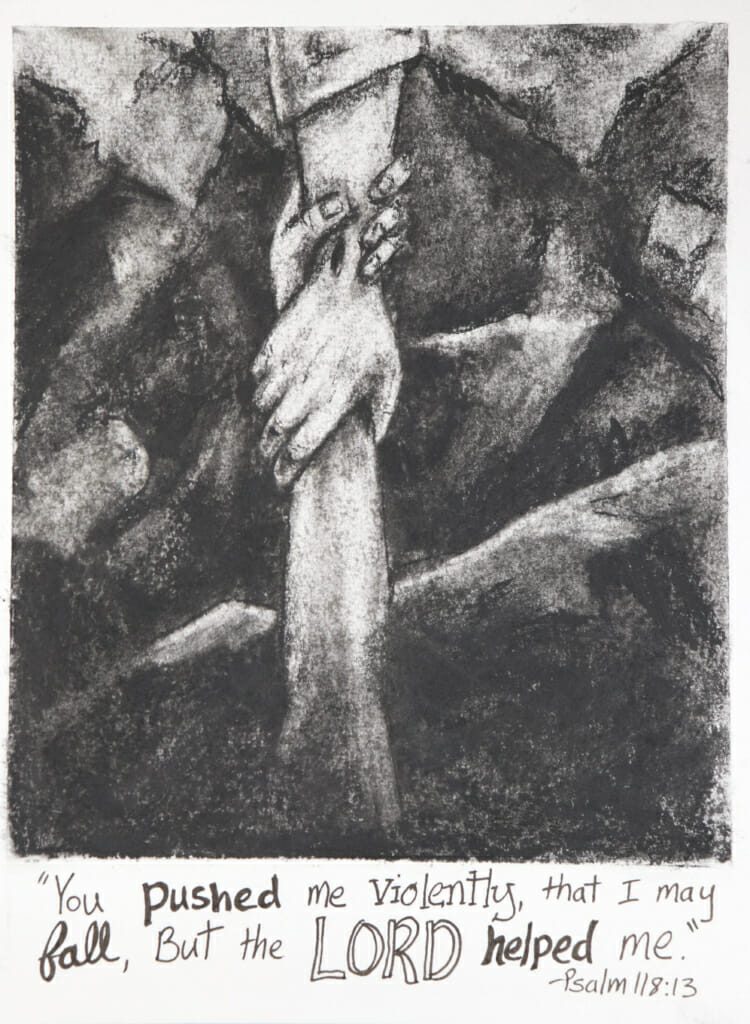 Which I want to be intentional in my walk with God, I want to use the will God has given me to keep making choices that follow what He wants me to be doing. But the problem is it becomes more about my effort and less about His power and grace. Like if I try a little harder I can make it happen. But I forget that without God, I can do nothing (John 15:5). And I end up frustrated, stressed out, tired, worn, and cranky. Because I'm not perfect and in my own strength and determination I can't be everything that I am supposed to be, I'm simply not strong enough. But God comes to my rescue. He comes to bear the things I can't, to help me with a big problem or a small issue.
So when I'm pushed, when I start striving again, trying to "make it happen" (whatever 'it' may be) I can be reminded by this verse that my Father who loves me, is willing to help me. I only need to ask, then watch, and see Him move. Let Him change me more into the person He wants me to be. He has grace in abundance way beyond my struggles and failures, and even when I do fall or feel like I'm going to, the LORD will help me.
I really enjoyed doing this drawing. I learned this technique when I was in a drawing class in college. It feels a bit like working backwards. Instead of drawing with charcoal, I first cover the page with charcoal then use a kneaded eraser to lift the charcoal from the paper. Then I go back in with charcoal to work in details. Hope you enjoy and are encouraged!
- Written By Danielle D.