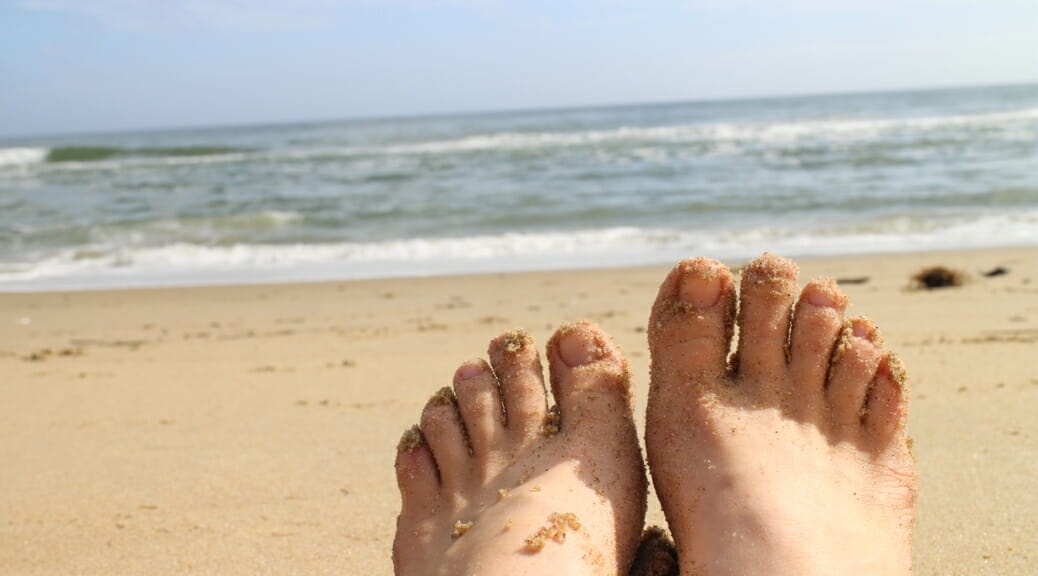 Sandcastles Are Harder Than We Thought!
Sandcastles Are Harder Than We Thought!
Have you ever seen one of those elaborate sand sculptures at the beach? I can't say that I've ever seen one in person, but some of the pictures you can find are absolutely crazy! Well, we tried to make one ourselves, and needless to say we have even more respect for those who make these massive sculptures. It is much harder than it first looks!
It all started with a vacation we took with some family in September. Normally, my side of the family goes on at least one or two camping trips during the year. It's something we really enjoy doing together as a family. However, because of the way things turned out with the 2020 year and some other necessary schedule adjustments (our cousin got married! Yay!), we were unable to do most of our planned vacations for the year.
My mom is part of a camping membership that allows for them to utilize campgrounds across the country at a reduced cost, and there happened to be one near Virginia Beach that had availability. So, we packed our bags and started our several hour drive to Virginia to spend some much needed family time and enjoy a bit of off-season beach walking.
And that's when it happened.
We're driving along the highway and we hear this loud 'BOOM' come from the camper that we're pulling behind us. As a bit of context, we usually carpool with my parents for these farther trips and either bunk in the camper with them, or bring our tent. My parents have a slightly older camper and equally old tires to match. It turns out, even with a full amount of tread on the tires and no dry-rot in sight, 10+ year old tires can still pop at highway speeds!
Fortunately, we were relatively close to a place we could get a spare tire. We weren't entirely sure if the spare we currently had would last the entire trip (it did, thank goodness!). With a new spare, an old spare, and two just plain old tires, we managed to make the rest of the trip down to Virginia.
The campground we went to was very unique. It has fairly nice plots and a channel of water running straight through the campground, but they didn't have a fire ring, which we thought was a bit strange. Overall, it was a very nice place to be, even though it rained most of the time! Fortunately, we brought some pop-up canopies along for just an occasion. They made a perfect shelter on both rainy and sunny days.
There was a bit of confusion halfway during the trip, though. As part of the campground we were in, they had a limit of two tents per plot. Given that there were three groups of us, this worked out perfectly. However, what wasn't specified was that the canopies counted as tents, and we were asked to remove them. Given that it was going to rain that day, we weren't sure what the best option was. It all worked out in the end, though. We're pretty sure God had His hand in this one: the neighboring spot was both empty and unoccupied for the rest of the week, which meant we could put our popups and tables on an entire cement platform and out of the area that eventually turned into a mini swamp. That was a pretty cool moment. Anyways! Back to sandcastle building.
The first full day we were there, we took a beach trip. It was fairly overcast, but the temperature wasn't too cold to enjoy the waves. Not everyone enjoyed them though! Our cousin has a small chihuahua/terrier mix that she brought along on vacation that was particularly resistant to entering the water. It was this day that we tried making our first sand sculpture.
Danielle and I had seen some cool pictures of sand sculptures in the past and did a little research before we came to see how they did it. With Danielle being artsy and me being fairly particular, we thought that we could pull something together that was pretty neat and maybe a little complicated. With the help of our cousin Holly, we started our plan for sandy domination!
Well, we ran into some challenges… We spent at least half an hour just mounding enough sand to make a moderately sized castle! Let alone the fact we struggled to keep the castle upright! Fortunately, we started to get the hang of things and we think it turned out pretty cool two-tiered castle with a moat and dragon.
Day two we decided to try again to make something big and awesome out of sand. Although, this time we went a slightly different route. Instead of making something that had to stand on its own, we did something a little closer to the ground. We made a giant sea turtle!
This one was particularly fun because it was more sculpting and less construction. We also had some extra hands this time to carve the sand and collect the shells. Remember when I said it rained a fair bit of the time? Well, it started raining right before we finished! Danielle and I like a bit of adventure, and so do our cousins, so we stayed despite the rain to finish the sculpture while everyone else headed back. We were quite wet, but it was totally worth it!
Day three we didn't build any sculptures, but we did have a nice sunny day at the beach that was perfect for flying stunt kites. If you've never flown a stunt kite, you need to try one. They look intimidating, but they're really rather simple, especially if you get a kite that is specifically designed for lower wind speeds. All you really need to know is that pulling left makes the kite spin to the left, and pulling to the right does the opposite. It's just a matter of balancing the two to make it fly straight. Once you get the hang of that, it's pretty easy to start doing loop-de-loops and other fun tricks!
We finished the day with everyone going out to Waterman's for supper. Danielle and I had been there only once before, but we really enjoyed the food there and everyone was interested in trying some place new. If you're ever in the Virginia Beach area, we highly recommend their crab dip!
Usually, at this point people would say they had a great vacation and a peaceful trip back home. Well, normally, you would be right! We did have a great vacation with family, but the trip home was a bit of an adventure! Let's just say that the tires decided that they were tired of working for us and quit. Again. Fortunately, during the week dad had purchased another spare tire, so we were good to go, but at this point we're all a bit nervous about the other tires. So, yet again, we swing by the hardware store, buy two more tires, and immediately put them on. Better safe than sorry!
The rest of the trip was uneventful, but talk about scary! We had a ton of fun and can't wait to take our next trip.
- Written By David D.