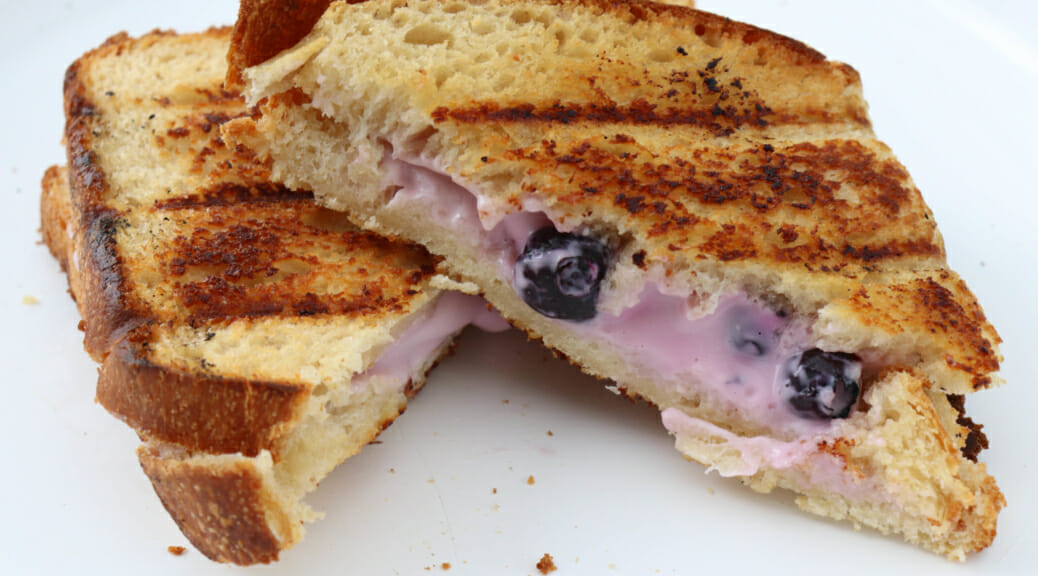 Blueberry Cheesecake Mountain Pies
Blueberry Cheesecake Mountain Pies
We usually just call this "Blueberry Cream Cheese Stuff." But calling it "stuff" is not that descriptive. By "stuff" it could be anything, blueberry cream cheese tacos, blueberry cream cheese potato chips, blueberry cream cheese deodorant… Okay, maybe not that last one. But we love this "stuff" we take it on almost every camping trip, so I thought I would share the love. Is this "stuff" desert or breakfast? The answer to that question is yes!
We love camping. We usually go at least once a year with family and friends who have campers, but David and I enjoy tenting. We also love to cook while camping. Sometimes, we say that we really just go camping to eat! =) But, making food while camping has its share of challenges (Mastering the art of cooking over fire being the main obstacle). But, I find that though I enjoy cooking while camping, I can save a lot of time and hassle by preparing as much as I can at home, where I have access to all my necessary tools, a real sink, etc. So, I do the first part of this recipe, which is mixing together the filling, at home usually the day we leave or the day before.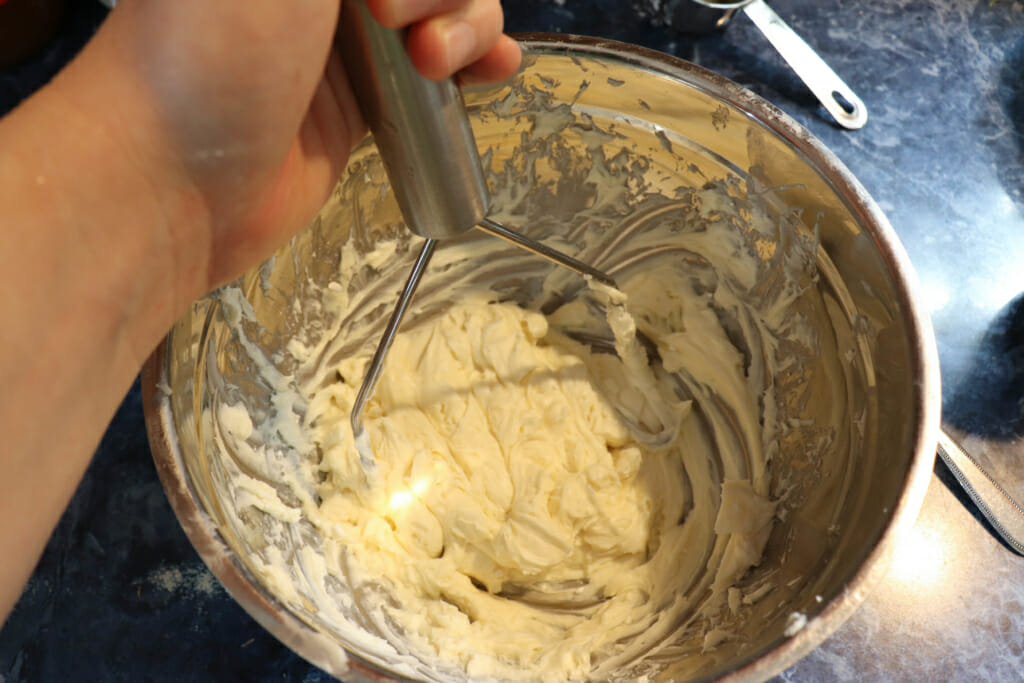 I find that a potato masher works well for mixing the cream cheese, sugar, salt, and vanilla. You could also use an electric mixer or just a fork, whatever works to get a smooth consistency. After that is all mixed, I toss in the blueberries. I usually use frozen blueberries that have been thawed slightly, but you could also use fresh if you have them on hand.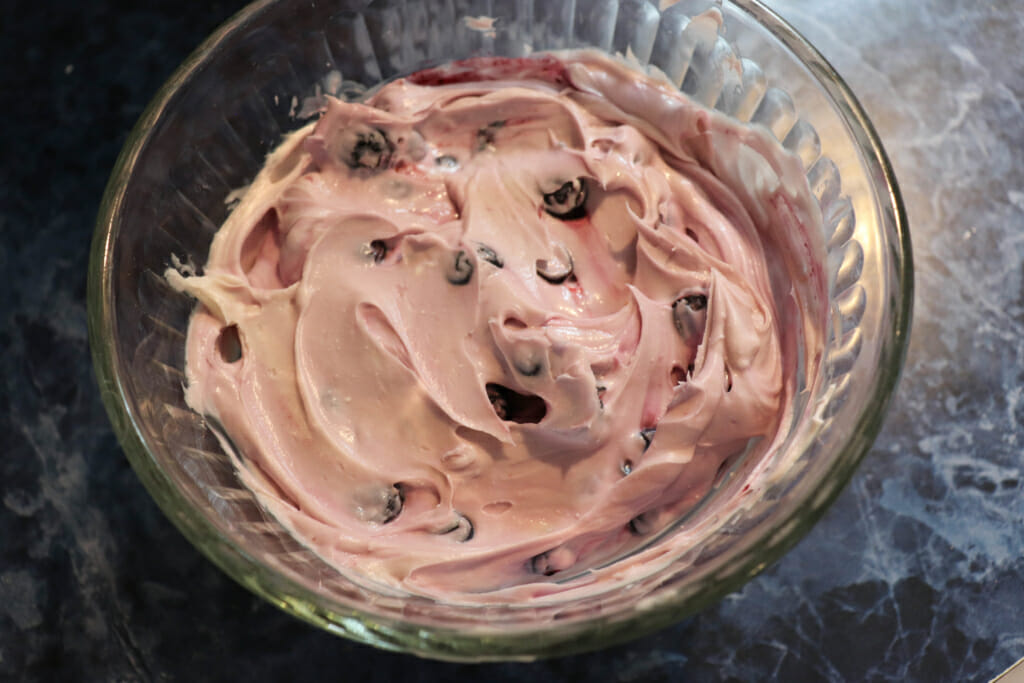 Once the blueberries are gently stirred in, I transfer the mixture into a bowl with a tight fitting lid and it is ready for our camping adventure. When we are ready to make our cheesecakey goodness, we start with either buttering slices of bread with softened butter or we heat our mountain pie makers and then coat the inside with butter. We tend to use the second method because usually I forget to let butter out at room temperature so it is a spreadable consistency. Trying to spread cold butter on soft bread does not go well!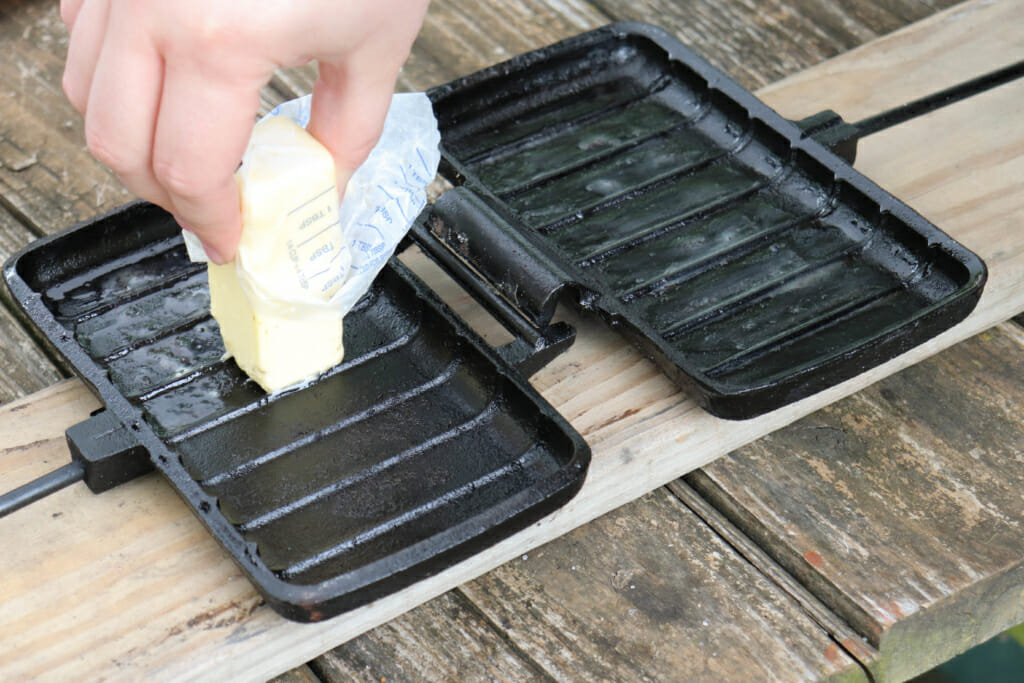 Once the butter is in place, add your bread (butter side down if using the first method) to both halves of your mountain pie maker. I made homemade buttermilk sourdough bread for my mountain pies, but you can use any kind your like, homemade or store bought.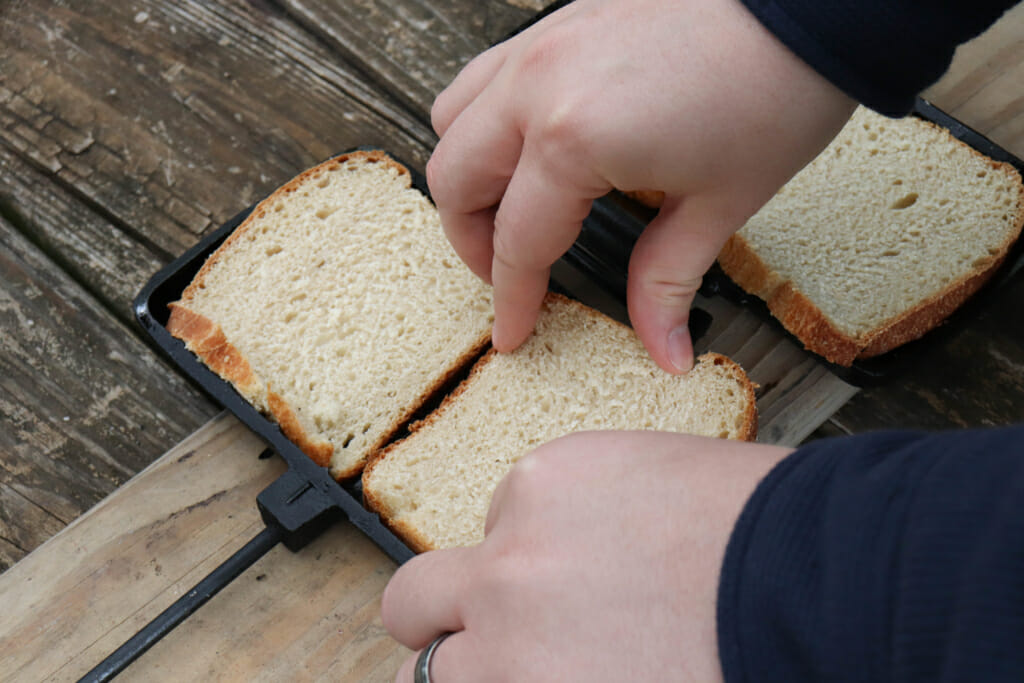 We have a double pie iron, but this recipe works for single pie irons too! We love our cast iron pie irons! Cast iron holds heat much better than aluminum pie irons. I think that things tend to cook more evenly in cast iron as well. One other benefit is that it is a lot harder to melt cast iron. I accidentally left an aluminum pie iron in the fire to burn off left over food bits, and when I went back to check on it I found that it had melted into a puddle in the bottom of our fire ring! Oops!
Anyway, back to the recipe! After your bread is in place, smear on a scoop of the cream cheese mixture you prepared earlier on one side of your mountain pie. Be careful not to overfill, or you will have leakage and it can burn on the outside of your mountain pie.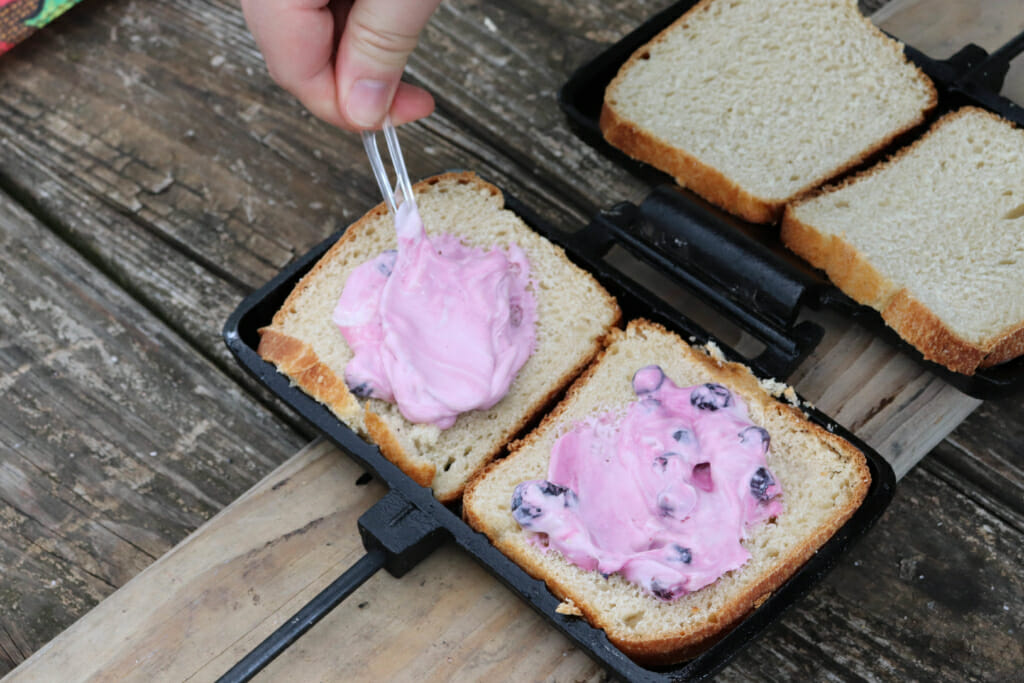 After your bread has been sufficiently smeared, carefully close your mountain pie maker. If it is easier, you can take the un-smeared bread and place it on top of the cream cheese mixture, then close your pie iron. Now comes the fun part: carefully place your pie iron over the fire, leave it hang out for a few minutes and then flip. Keep cooking and flipping until it is your preferred level of brown. Open your pie iron and take a peek frequently because they can burn quickly.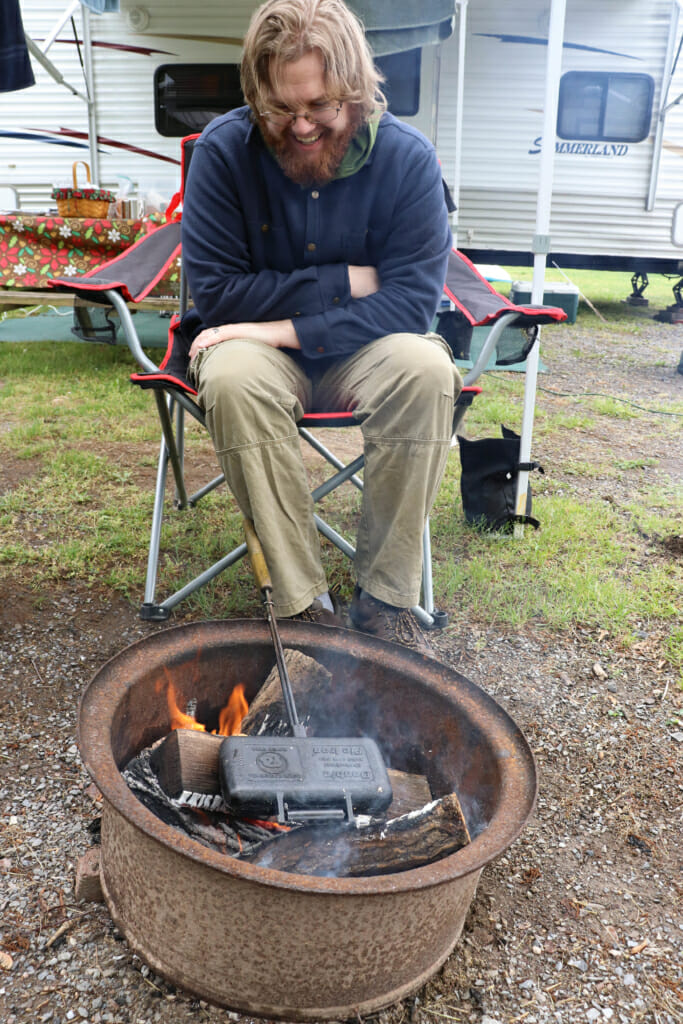 Once your mountain pies are finished, flop them out on a plate, let cool slightly, and enjoy! I hope you enjoy these as much as we do! Just a note, if you happen to not be going camping or you don't have a pie iron, you could also make these in a skillet like a grilled cheese!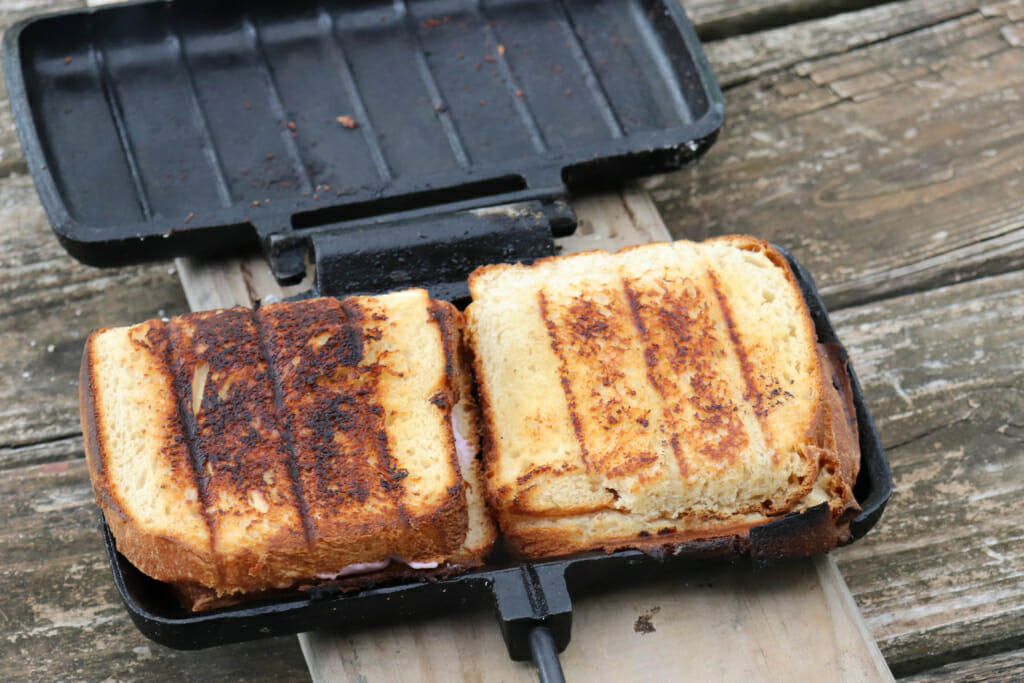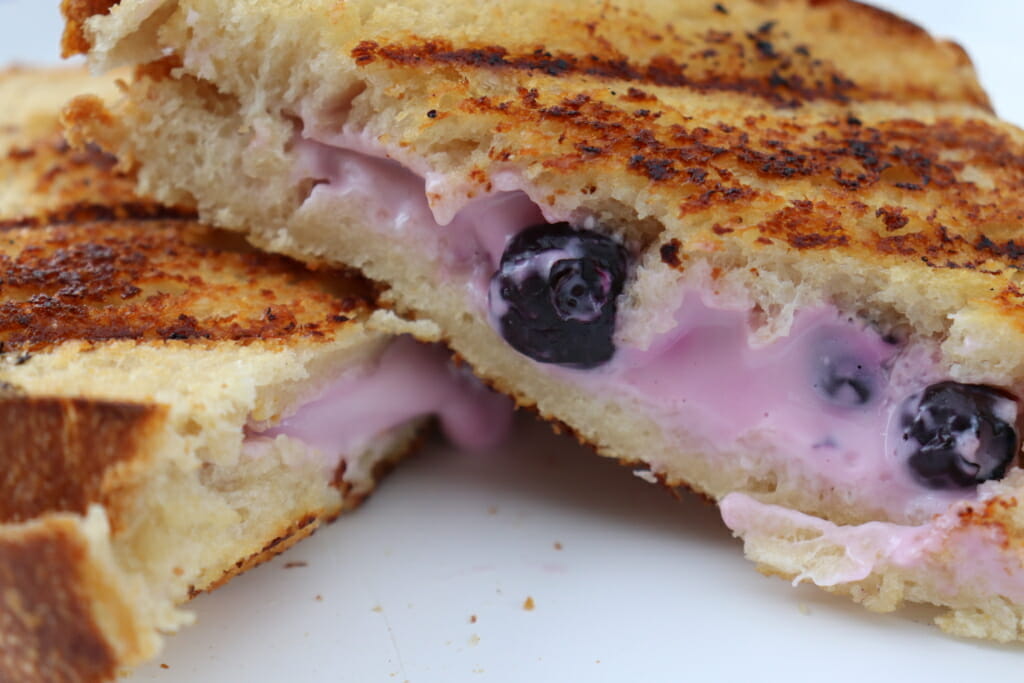 Blueberry Cheesecake Mountain Pies
Ingredients
1 pack (8oz) Cream Cheese (softened)

1/4 -1/2 cup of powdered sugar

1 cup of blueberries (fresh or frozen)

1/2 tsp of vanilla extract

A dash of salt

Bread (two slices per mountain pie)

Butter
Directions
Mix together cream cheese, sugar, vanilla, and salt until you have a smooth consistency.
Add blueberries and stir in gently.
Either butter bread with softened butter or heat pie iron and coat pie iron with butter. Then place bread into the pie iron (butter side down if using the first method).
Add a scoop of the cream cheese mixture onto one side of the mountain pie and spread slightly to get an even layer.
Place other piece of bread in the second half of pie iron (butter side down) or on top of the cream cheese mixture (butter side up) and carefully close the pie iron.
Place pie iron over the fire and cook for a few minutes, flip and cook for a few more minutes. Open the pie iron a to take a peek frequently to avoid burning.
When it is browned to your liking remove it carefully from the pie iron, allow to cool slightly and enjoy!
Notes
Don't have a pie iron or you aren't into the camping experience? You can use the same recipe and make it like a grilled cheese!
- Written By Danielle D.