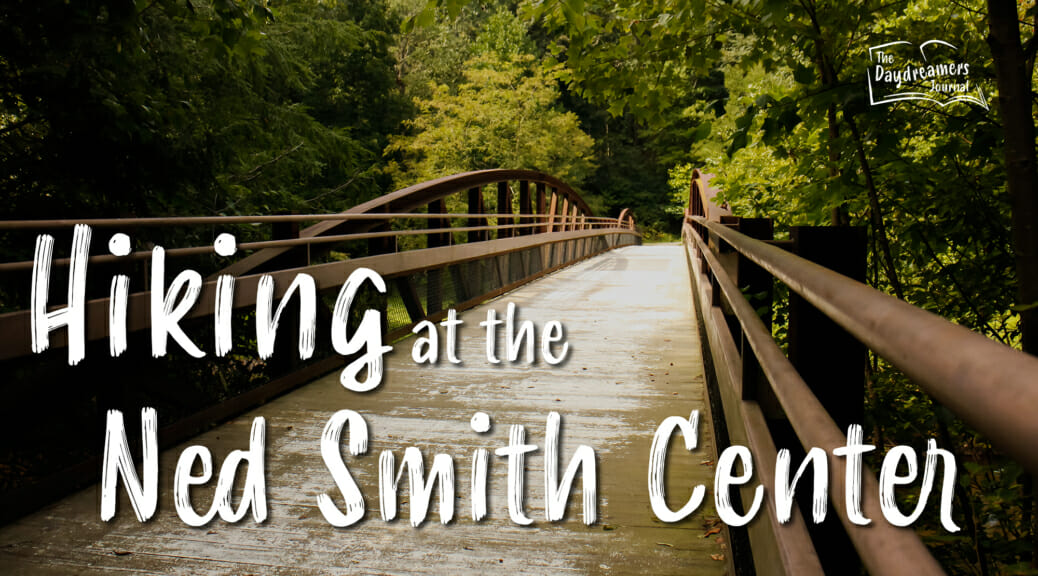 Hiking at the Ned Smith Center
Hiking at the Ned Smith Center
There's something really special about hiking for Danielle and I. It gives us a chance to get outside and get a much needed mental reset. I know hiking isn't everyone's cup of tea, but for us it's a fun time to walk and talk surrounded by nature.
If you happen to ever be in the Central PA region, we can't recommend the Ned Smith Center enough. While we primarily go there to hike the trails, they have all sorts of events (both educational and entertainment) there for any age. It's also fun to explore the center itself. We've been there for a bunch of events and it's always been a lot of fun. Anyways, back to the hiking!
Our favorite part about the trails is the wide variety of difficulty. Normally, we're not looking for something difficult, so we tend to hike the Rail Trail and occasionally branch off to some of the overlooks. It's a nice, flat trail that is great for just enjoying the scenery. This trail is also really fun to bike on! We've done that several times over the years. However, every now and then we get a really bad case of wanderlust and we take on one of the more challenging trails.
I still remember when Danielle and I were dating, there used to be a trail at Ned Smith called the Power Line Trail. It's exactly what it sounds like. It was a trail that followed the power lines up the mountain. We thought, "Oh, we've hiked part of the Appalachian trail. This won't be too bad!" Well, I'll tell you what, we were -exhausted- by the time we reached the top of the mountain. But oh, what a view! I really wish I still had a picture of that view. The convenient thing about the Power Line Trail was that most of the trees get cleared out of that section of the mountain. Unfortunately, that trail has been closed, but on the upside, you can still get to the vista via some of the other pathways.
Our most recent trip, we started talking a lot about what dreams we have for the future. In fact, that's where this whole blog idea really came about. I feel like those moments to be able to bounce big ideas, dreams, and projects off of one another is really why we like hiking so much. We're not distracted by all of the crazy in life (2020 has certainly been a wild one), so we get to just let our brains wander to wherever they want to go. It's fun.
I'll have to write about our Appalachian adventures some time. That was about ten years ago now and I still remember quite a bit of the crazy adventure we had there. But that's a story for another time. I hope you all stay safe, dream big, and God bless.
- Written By David D.