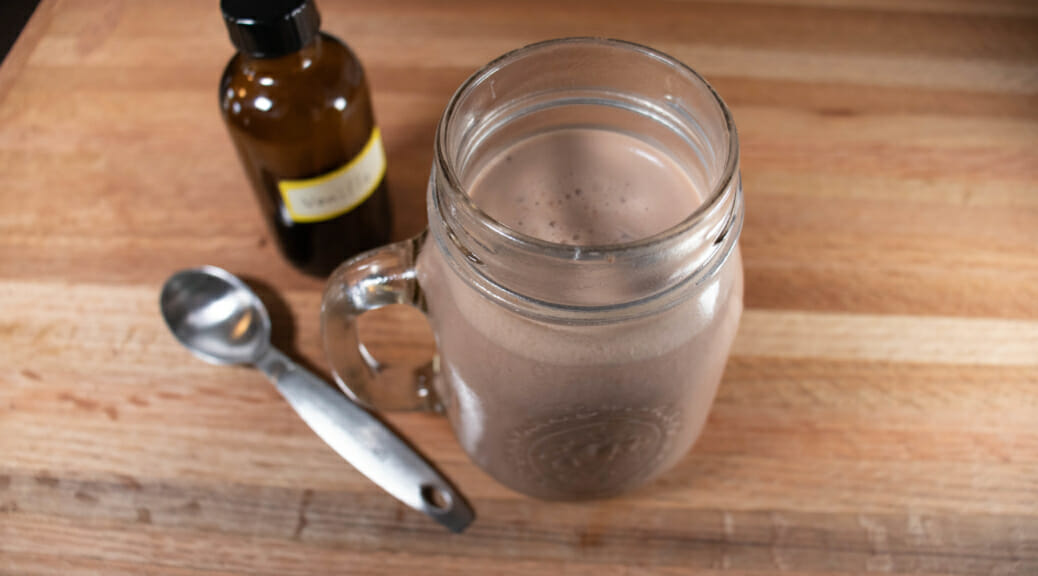 Homemade Chocolate Milk (No Syrup)
Homemade Chocolate Milk (No Syrup)
So, you have an emergency need for chocolate, but alas there is not a drop of chocolate syrup in the house! What do you do? Cry? Scream? Take a quick jaunt to the grocery store in your bunny slippers? You could do one or more of those things. Or you could make chocolate milk with just 4 ingredients from your pantry and milk of course. Now, if you don't have milk in your refrigerator you may still have to take that stroll to the grocery store, unless of course you or your next door neighbor has a cow handy;)
Okay, so maybe you don't have a chocolate emergency but you are craving some chocolate milk where you get to control the ingredients. Unfortunately some chocolate syrups aren't made with the most wholesome ingredients. Some have high fructose corn syrup and artificial flavors. But the recipe I'm going to share with you is nothing more than cocoa powder, sugar (or sweetener of your choice), vanilla extract, salt and of course milk. So with out further ado here is the recipe!
Homemade Chocolate Milk (No Syrup)
Chocolate milk simple and delicious! This recipe has a bold chocolate flavor, if you would rather have a lighter chocolate flavor reduce the amount of cocoa powder to 2 tsp.
Ingredient
1 Tbls Cocoa Powder (if you prefer a lighter chocolate flavor reduce the amount to 2 tsp)

2 1/2 tsp Sugar

3/4 tsp Vanilla Extract

Dash of Salt

8 to 10 ounces of Milk
Directions
Mix together cocoa powder, sugar, and salt. Mix well and make sure there are no lumps. If it is unevenly mixed at this stage, it tends to clump more when you add the milk.
Pour cocoa mixture into a glass. Add vanilla.
Add a splash of milk and stir until you get a smooth slurry. This helps the rest of the milk to incorporate more evenly and prevents lumps.
Pour in the rest of the milk, stir well and enjoy!
Notes
If you would rather not use sugar you could substitute agave nectar, maple syrup, or another of your favorite sugar substitutes. Just bear in mind that the flavor may be slightly different and you may have to adjust the recipe as some non-sugar sweeteners may taste sweeter than sugar.
If you don't do dairy, feel free to try this recipe with an unsweetened dairy alternative such as almond, cashew, or oat milk.
- Written By Danielle D.